Reykjavik, on the coast of Iceland, is the country's capital and largest city. It's home to the National and Saga museums, tracing Iceland's Viking history. The striking concrete Hallgrimskirkja church and rotating Perlan glass dome offer sweeping views of the sea and nearby hills. Exemplifying the island's volcanic activity is the geothermal Blue Lagoon spa, near the village of Grindavik.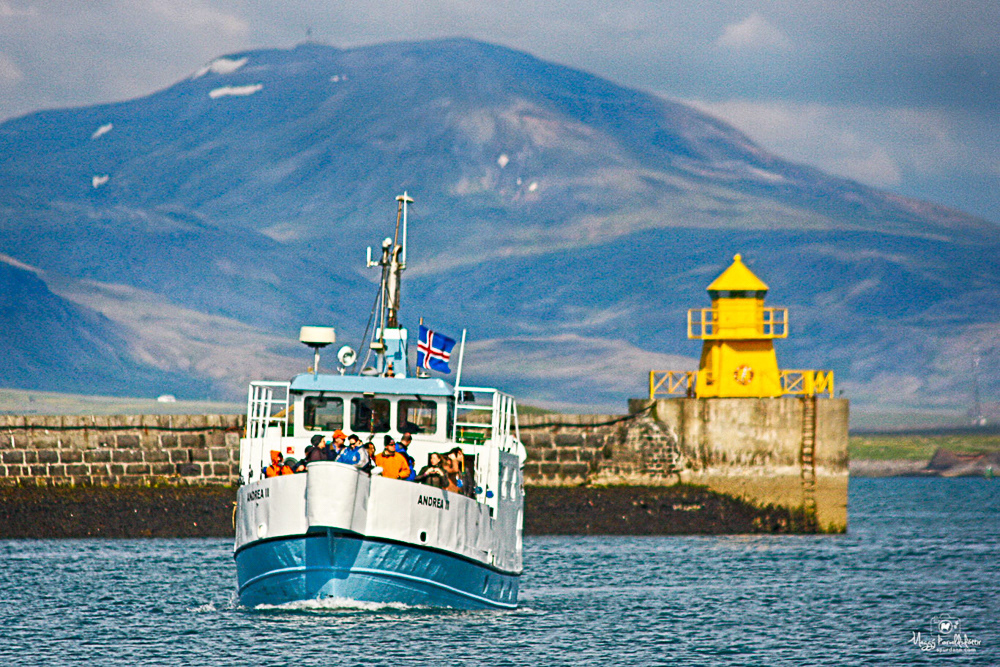 Apart from it being a beautiful place to walk with stunning views across the bay to Mount Esja, the Old Harbour area is where the majority of marine activities, such as whale watching and puffin tours are concentrated; it's also home to the excellent Víkin Maritime Museum
The Icelandic National Day celebrations in Reykjavík take place annually in the city centre on June 17th from 10 o'clock in morning until 7 pm.
The program starts with the chiming of all church bells in Reykjavík, followed by a mass in Domkirkjan Cathedral. At 11:10 the Icelandic government's National Day ceremony starts at Austurvöllur Square, followed by a parade from Austurvöllur to Suðurgata Cemetery, where the Chairman of the City Council lays a wreath of flowers on the grave of Jón Sigurðsson.
The program includes family oriented entertainment with street theater and a variety of wonderful activities, followed by a concert at Arnarhóll and an accordion ball at City Hall.

Hallgrímskirkja church is Reykjavík's main landmark and its tower can be seen from almost everywhere in the city.

This fantastic dome–shaped, glass building "The Pearl" was designed by Ingimundur Sveinsson and is supported by six massive hot-water tanks - each with a capacity of 4 million liters. That is apart from one, which houses the Saga Museum - a history installation of very lifelike silica figures depicting some of the more famous scenes of the Sagas.
Whether it's frozen to perfection like a frosted mirror or dressed in the dazzling shades of summer, Tjörnin pond is enchanting in any season and one of Reykjavík's most photographed attractions.
Tjörnin, which is dramatically framed by the impressive Reykjavík City Hall and numerous beautifully colored old houses, is a natural pond and home to countless ducks, swans and geese that even stay for the entire winter season thanks to a little geothermal heating. Apart from being a great place to frame a photograph, it's also a great place to wander and a popular destination for families in Reykjavík, who are often seen feeding bread to the bustling bird life.
North of 
Hafnarfjordur town
, and just across the Skerjafjordur fjord, is a modest group of white, red-roofed buildings that many are surprised to find are actually Bessastadir, the official residence of the president of 
Iceland
.
Bessastadir has been the presidential residence since 1941, but the site has a much older history, having been mentioned in the Islendinga Saga (Saga of the Icelanders) when the great writer Snorri Sturluson had a farm here in the 13th century. Archealogical digs and researches have shown that the earliest settlers in Bessastadir were among the first settlers in Iceland. 
When Iceland agreed to fall under the King of Norway and abide to his rule, Bessastadir was claimed by the King and it became a Royal Stronghold and the dwelling place of the highest ranking official in Iceland. It was attacked by Turkish slave raiders in 1627 and managed to thwart the attack. 
The main building at Bessastadir was built in 1761 and the church, which still stands, was consecrated in 1796. 
Bessastadir was built in 1761-1766 and housed a school until 1867. Grimur Thomsen, a poet and statesman purchased it and lived there with his family for almost 2 decades. It was in 1940 that the land was bought by Sigurdur Jonasson and donated to the state, for the future residence of the Icelandic presidents.
Today visitors are permitted to go inside the church which has a triptych altarpiece painted by the Icelandic artists Muggur in 1921.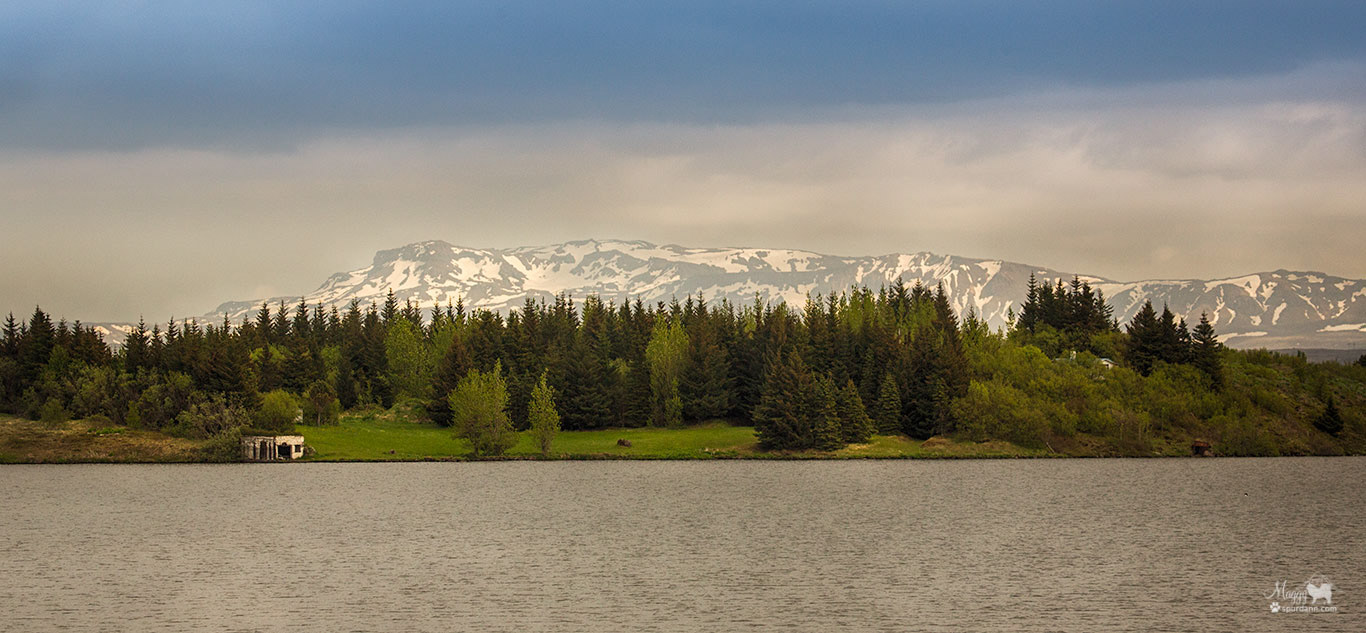 The Reykjanes peninsula is a geothermal wonder, where lighthouses outnumber villages. The dramatic rugged landscape features volcanic craters, caves, lava fields, geothermal waters and hot springs.
Snæfellsnes has many friendly towns and villages, spectacular mountains and multitude of bird species. Sparkling fjords, dramatic volcanic peaks, sheer sea cliffs, sweeping golden beaches and crunchy lava flows. The area is crowned by the glistening ice cap Snæfellsjökull, immortalized in Jules Verne's journey to the Center of the Earth.

Borgarfjordur is a fjord and a district in south western Iceland, by Faxafloi bay. It takes its name from the farm of viking and poet Egill Skallagrimsson,
of Egil's Saga fame.
Situated on the northern shore of lake Þingvallavatn, Þingvellir is the national shrine of Iceland. It is, for one, a key location in Icelandic history as the oldest existing parliament in the world first assembled there in 930 AD. Þingvellir has for this reason been designated a UNESCO World Heritage Site.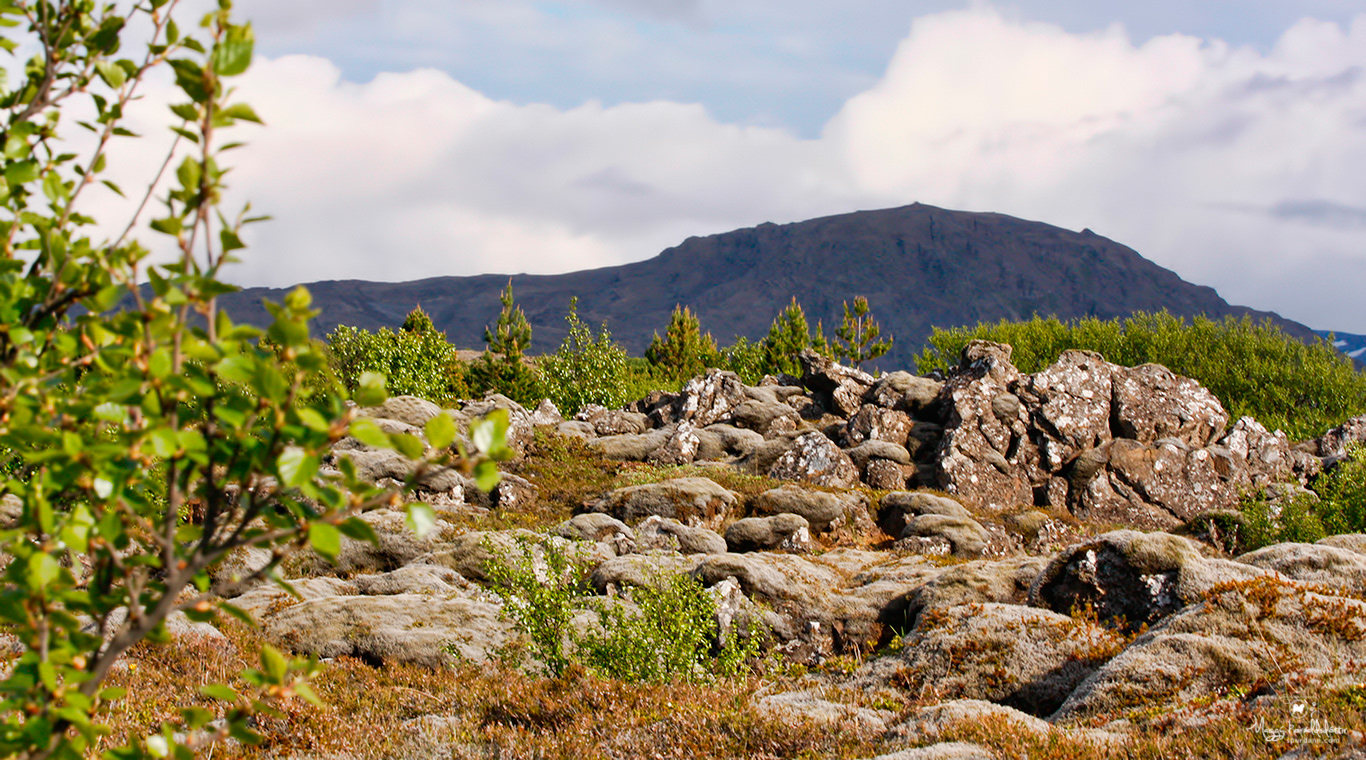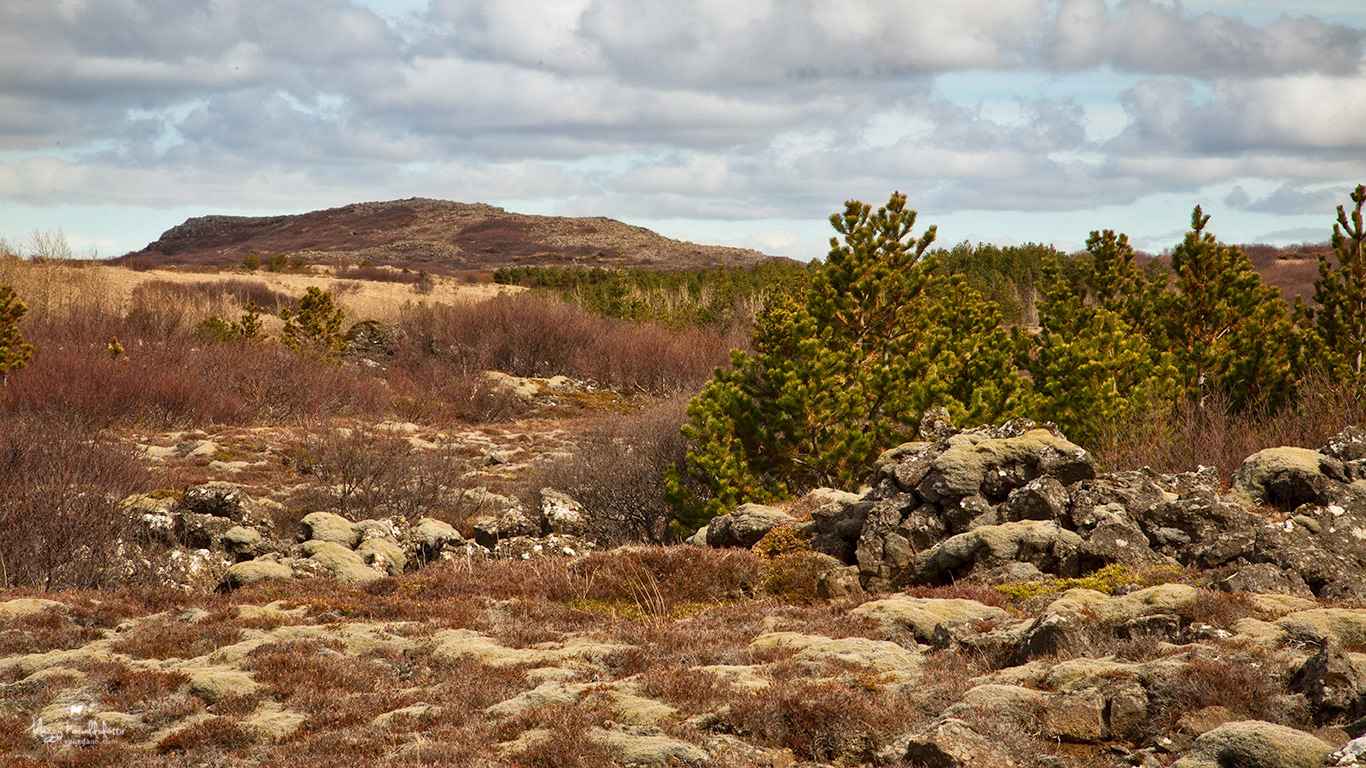 Heidmork is one of he primary sources for cold water in the capital region. It also has a beautiful forest of over five million plants and about 150 species of flowers. Rabbits and over 60 types of birds can be found there. Of particular note are Raudholar, a spectacular remainder of a cluster of pseudo craters and the salmon river Ellidaar. A number of caves can be found in the area, such as Mariuhellir and Draugahellar. During World War Two the British army used material from the craters to build the airport in Reykjavik.
Hveravellir is a geothermal area and nature reserve in the Icelandic highlands, between the glaciers Hofsjokull and Langjokull. The area features colorful sinters and smoking fumaroles, hot springs and a geothermal hot pool. Hveravellir is renowned for its beauty and is a popular stop when traveling through the highland road of Kjolur.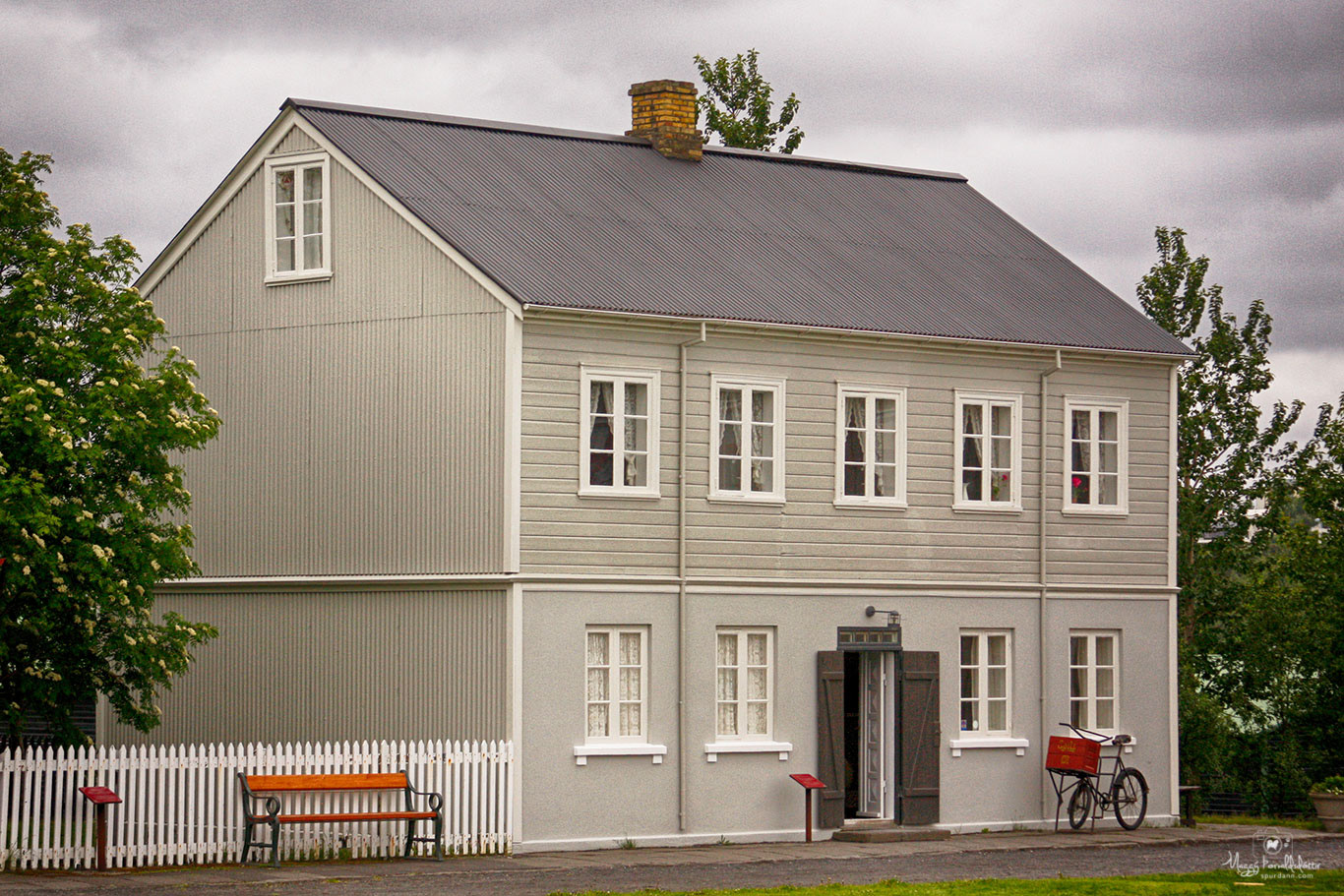 During the summer months, the west coast of Iceland becomes an excellent viewing platform for witnessing one of nature's most magnificent shows on Earth - the setting of the midnight sun.
Iceland's longest day of the year, the summer solstice, is around the 21st of June. On that day the sun sets just after midnight and rises again just before 3am, in Reykjavík.
There are not many wild or domesticated local animals in Iceland, but the wildlife and farm animals are very special.
The Icelandic sheepdog is a descendant of the Nordic dogs the Vikings imported many hundreds of years ago. A hardy and agile herding Spitz that barks, slightly under medium size with prick ears and a curled tail. They're often used as working farm dogs, to help herd sheep and horses since they have a natural instinct for herding. Being very alert, they will give visitors an enthusiastic welcome without aggression. They are cheerful, friendly, inquisitive, playful and unafraid.

The Icelandic horse is world famous, with more Icelandic horses around the world than in Iceland. This is partly because it's illegal to import any foreign breeds, and Icelandic horses who go abroad for showing or breeding can never return home. The Icelandic horse is most famous for having 5 gaits, and the ongoing joke is that most Icelandic horses are actually ponies, since not all of them grow taller than 145 cm.
There are more Icelandic sheep in Iceland than people, and some farmers own nearly a thousand sheep of their own! The extensive farm land around Iceland's coast is full of them, and every summer they roam the highlands and mountains freely. They're tough, sturdy little animals, and grow lots of fluffy white wool that is used to make all the woolen goods from.

About 85 species of birds nest or have attempted to nest in Iceland, although there are about 330 species of birds that have been recorded in Iceland. 12 species are common passage migrants or winter visitors.
The number of nesting species in Iceland is relatively low in comparison with other European countries. In contrast, the total number of certain species, such as the puffin, is so large that they fully compensate for the comparatively small variety.
The best time for bird watching in Iceland is the latter half of May and the first three weeks in June.